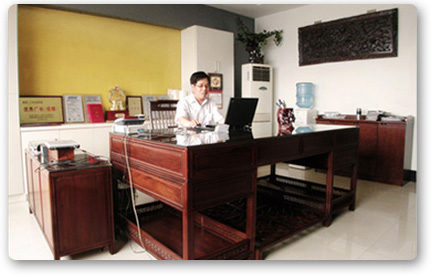 Wuxi Lippen Technology Co., Ltd. Is not just a simple supplier. Our goal is helps the customer turns their creativity, the inspiration and the pledge to the reality. Therefore, Wuxi Lippen understood thoroughly the customerí»s demand - - before realizes by yourself - - creates the correct solution to urge the customer to obtain the success
Since Year 1992. Wuxi Lippen Technology Co., Ltd was researching & developing synthetic textile machinery and manufacturing the spare parts, possesses a factory area measuring 20,000 square meters for R & D center. The constant temperature dustless assembly shop and the central air conditioning process workshop
Equipped with precision machinery Include imported laser cutting and processing center, four-axle linkage turning center, CNC plate shearing machine and six-axle CNC bending machine. it also have capability of stamping and welding of stainless steel and aluminum materials, casting and processing of copper and aluminum alloy. All these become the reliable support behind the customer.
Pursues perfectly is everybodyí»s instinct, On this, our staff and customer simultaneous corresponding.Wuxi Lippen Technology Co., Ltd. has already obtained ISO9001:2008 Quality Management System Certification, while in 2007, it also passed ISO14001: 2004 Environmental Quality System Certification.
Relies on the consummation of the quality and the service. Wuxi Lippen Wins the faith from multitudinous high end brand.Its trusted partners include Barmag in Germany, Eaton in USA, Oerlikon and Buhler in Switzerland, Alfalaval in Sweden. The important point is.Wuxi Lippen Technology Co., Ltd have implemented the global customer demand strategy guidance. The prestige date is prosperous which getting from the mechanical customer of the grain, the spinning and weaving, the electric power, the petroleum, the ship use and the dyeing & finishing machinery
Wuxi Lipen Technology Co.,Ltd. looks forward to receiving calls from clients of domestic and abroad for business issues.
Exchange along with needs of the customer .Wuxi Lippen understood the dyeing & finishing customer have the higher request on efficiency and accuracy on sample dyeing. Base on years of mechanical & electrical process experience. The technicians of Wuxi Lippen worked close with teachers of the university . Absorbed the experience from the dyeing lab technicians. Manufactured the Linkup Series dyeing machine. The perfect modeling with high precision manufacture and stable quality control provide the good color controlí»s dyeing machine for the customers.
Wuxi Lippen, to be worth trusting